— Dallas, TX
Printing Services in Dallas, TX

We've been printing essential Marketing Materials for Dallas area businesses since 1993! From beautifully printed Booklets and Brochures to eye-catching Promotional Products and Branded Apparel. Quality production, on-time delivery!
Call us for your next project at 214-329-4965 or send us a quick email for a quick response.
Fluent in the Language of Marketing!
We know the challenges of creating a great marketing piece. From initial brainstorming to design to approvals…it takes a village. So when it comes time for production, make sure your printer has the experience and expertise to deliver exceptional results. Our team has been working sales and marketing teams for over 20 years and understand our role in the success of your piece. From determining the proper specifications to proofing and press checks, we offer every available avenue to ensure a wonderful customer experience. Call us for your collateral needs at 214-329-4965.
"*" indicates required fields
Hi Amanda, Everything looks perfect! Thank you so much and delivery was right on time! For our next event I think we would like to look at matte palate options. Thank you again and we will be in touch for our next Dallas event in September!
I just saw the brochures at Lovers! They look amazing. Thank you so much for turning this out so quickly.
Thank you Denise! You are fabulous, as usual!
Hi Kris, Thank you so much for dropping everything off! It looks great.
Thank you, Amanda! I can't wait to see them. Thanks for all your help with this order. You have been wonderful.
Yep, we do promotional products too!
Unlike traditional commercial printers, our production capabilities go beyond standard printed collateral to include promotional products and apparel as well. Choose from drinkware, golf shirts, custom T's, pens…you name it, we got it! Take a look at our selection, pick a few you like, then call us for production timelines and quantity discounts. In a hurry? Let us know for priority placement.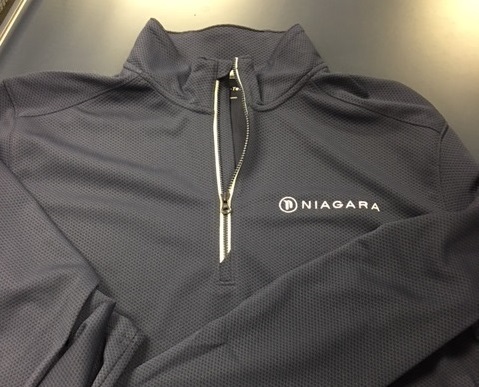 Some of the most trusted brands trust their printing to Accelerate Print Group.