— MANAGE. COMMAND.
Online Company Stores

Empower Your Employees with Our Exceptional Online Company Store Solutions!
Discover the transformative power of our state-of-the-art, user-friendly software solutions, specifically designed to revolutionize your enterprise's internal printing and promotional product orders. Whether it's print-on-demand, order forms, order items, branded products or inventoried products, we're here to make your business owner and employees' lives easier and more efficient!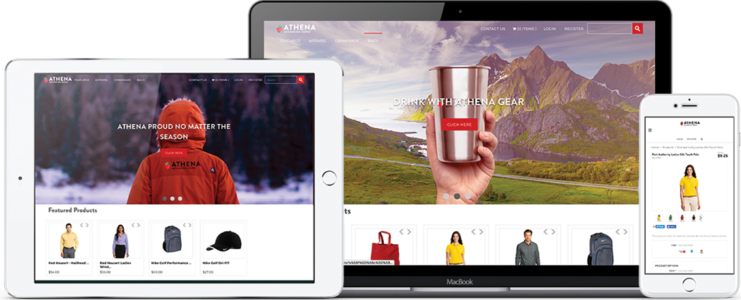 In the dynamic world of business, a robust and efficient print and promo order management system is not just a convenience, but a game-changer. It's your key to streamlining internal communications, providing your employees with high-quality, branded print materials, and fostering a sense of unity and pride in your brand. From "swag store" items and custom merchandise to your own branded products and company apparel store itself, we help you serve your employees with the best. Plus, we equip you with top-tier tracking, reporting, and management tools that you'd expect from a modern digital print web and company swag store provider.
Our online company store for employees, web-to-print, and B2B marketing portal capabilities are designed to offer:
A comprehensive platform to manage inventory, orders, cost centers, and web-to-print, all in one place, making it easier for your employees to access what they need when they need it.
Support for multi-vendor workflow and mobile devices, ensuring seamless operations and accessibility for your employees, no matter where they are.
Customization and site creation for company-branded site skins and templates, tailored to resonate with your employees and reinforce your brand identity.
Advanced inventory management tools, whether you're managing a single warehouse or dozens, ensuring your employees always have access to the branded materials they need.
Out-of-the-box integration with a host of modern ERP and finance systems, catering to requirements for XML, REST, API, or EDI, simplifying internal processes and workflows.
Step into the future of employee engagement with our online company store solutions. It's not just about providing products; it's about empowering your employees, enhancing your brand, and driving efficiency within your organization. Let's revolutionize the way you engage with your employees, together!

Key e-Store Features and Highlights:

Inventory and Order History Tracking and Reordering
In addition to high-quality printing services, gain access to robust inventory and order history tracking for your custom online company stores for employee uniforms and branded merchandise. Whether you're managing a full online company swag store for employees only or offering uniform stores and branded apparel to customers and clients, our cutting-edge inventory tracking capabilities give you full view of current stock, buying trends, and more. Reorder capabilities are easy to build into your custom online company swag store's functionality, making it easy to keep adequate stock to meet demand.
Reporting and Purchase Tracking for Online Company Stores
Knowing what your customers want is vital to anticipating trends and creating merchandise that will sell. Not only that, but precise reporting and purchase tracking can also help maintain a lean inventory, allowing you to keep enough items in stock to satisfy demand while minimizing the risk that surplus items will be left piling up on the shelf. Our purchase tracking capabilities help you to deeply understand the buying habits of your customers and meet trends head on.
Even if you're not maintaining an inventory of products for your own shop or company store, you can still benefit from purchase tracking with print-on-demand products. Having a heads up of what demand is likely to look like in the near future can tip you off on what customers want most, allowing you to move forward with designs and products that will meet future demand while avoiding wasted resources on less promising items.
Advanced Gift Card, Discount, and Budget Allocation
Custom budgets with allowances for discounts, gift certificates, cards, coupon codes and so forth are integral to any thriving company store. Implement gift certificates, rewards programs, cards and discounts at the individual level and across your web store with our advanced tools. The end result is a precisely tuned and highly customizable user experience, both from the point of purchase and from the back end.
Payment Options & Automatic Tax Calculation
Multiple payment options ensure high customer satisfaction across a wide spectrum of buyers, all while enabling the most efficient back-end management possible for your online store. On top of that, automatic tax calculation makes it easy and quick to process orders without having to take on additional overhead to maintain compliance, saving money for your bottom line. Seamless integration with existing software allows for reliable accounting and reporting organization-wide.
Warehouse and Fulfillment to Manage Print
Custom merchandise and branded apparel consume space that could serve core operations. Gain access to our national warehouses and fulfillment for prompt, efficient service. Enjoy full inventory visibility and place orders from 50+ US locations. Quick print-on-demand fulfillment satisfies customer demand without warehouse needs. Explore our services to reduce company swag storage!

Simplify the Ordering Process
Company e-Stores centralize ordering, and shipping, which is especially useful to remote employees and provides exceptional shopping experiences, allowing employees to comfortably select and create the ideal collateral for their team or event.
Mobile Friendly and Responsive Design

Unlimited Category & Product Options

Intuitive Shopping Cart & Checkout

Email Confirmation Notifications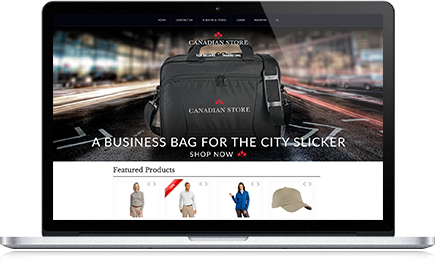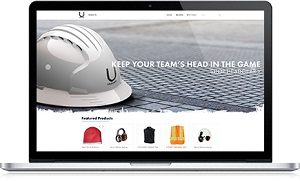 Improve Brand Management
Maintaining brand consistency across a whole store based on certain number of products and regions can be tough. Fortunately, your e-Store offers logo management and virtualization technology to ensure adherence to brand guidelines.
Logo Management and Permissions

Category & Product Permissions

Product Personalization

Brand Consistency at trade shows

Control Print Marketing Spend
Built-in permission settings allow you to control who can and can't place orders, the products they can see, the logos they can use, and how they pay for promotional products.
Store Access and Payment Permissions

Multiple Payment Options

Custom & Advanced Payment Options

Budgets & Manager Approvals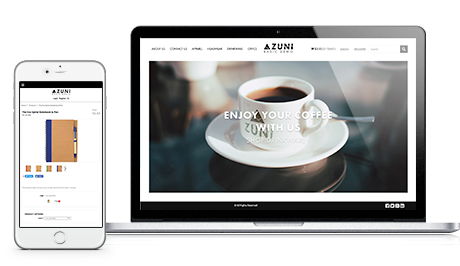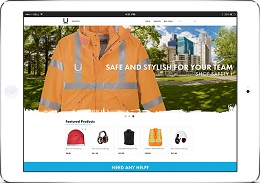 The Perfect Marketing Fulfillment Tool.
A Company e-Store benefits all those that touch it. From helping marketing teams optimize distribution to offering employees and clients an easy-to-use, online platform to place their orders – it really is a marvel. If this simple online platform sounds like the perfect solution for your company or situation, give us a call at and ask for a demonstration. See why businesses have been trusting us to warehouse, sell and distribute their collateral for over 15 years.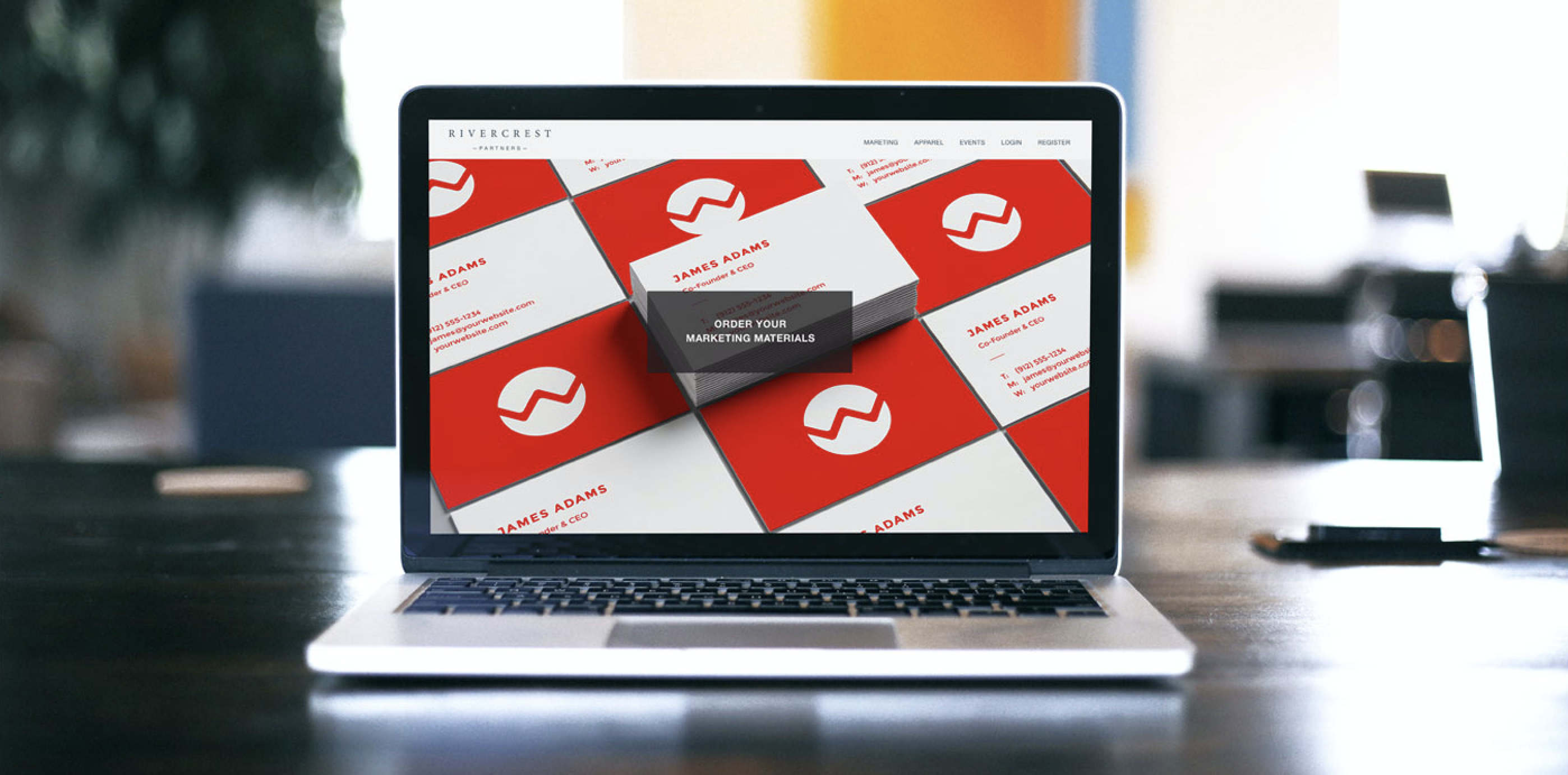 Frequently Asked Questions
About Online Company Stores for Employees
Some of the most trusted brands trust their printing to Accelerate Print Group.