— STORE. PRINT. SHIP.
Print Fulfillment & Warehousing

Print On-Demand Fulfillment in Dallas
Supply-chain warehousing solutions help you succeed. We have capabilities to accurately receive, warehouse, pick, pack, and ship your products, and we offer 24/7 visibility to your inventory.  Our warehousing and fulfillment solutions integrate with e-commerce solutions to provide a most efficient means to get your products to their destinations smoothly, cost-effectively, and on time.
Warehousing for eCommerce companies and retailers:
Climate controlled warehouses
Access to over 50 locations throughout the US in all states
Place orders anytime/anywhere and enjoy 24/7/365 visibility
Customized technology to integrate with virtually any system and customer
Direct Mail Services
Order processing
Pick and Pack services
Imprint Services
POP Distribution
Kit Assembly
Small parcel services
LTL service
Returns Processing
Special promotions and campaigns
Print Fulfillment Simplified.
If shipping marketing collateral to your reps in the field is becoming difficult to manage, ask about our marketing fulfillment services. This comprehensive offering operates in tandem with our production services to provide you an efficient, accurate, and easy way to get your materials to market. Our climate controlled storage facility safely houses your collateral while a customized company e-Store allows your employees to place orders from anywhere, at any time. We receive the order, pick, pack, and ship – it's that simple!
Of course, there are many other customizable features to these services and all of them designed to make your life easier. So give us a call and one of our fulfillment experts will gladly walk you through the details. 972-661-9899 or send a quick email.
Are you Ready to Optimize your Print Marketing Campaigns?
Putting Print Collateral to Work.
We know how important collateral is to the success of your marketing campaigns. Not only from a production angle but from a distribution one as well. After all, marketing material only works when it is in the right place, at the right time, in front of the right people. So when the printing is done, you can trust our team to properly warehouse, inventory, and ship your material accurately and on time!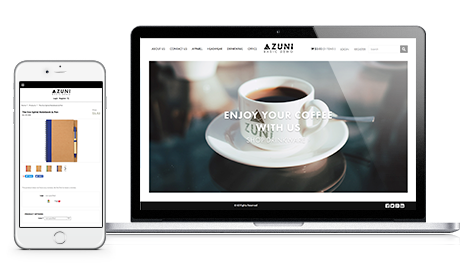 The key to our fulfillment success is a careful and thorough review of your requirements. We'll discuss which items are to be listed on the site, which employees can and cannot place orders, approved logos and so on. This information is fed to our implementation team who then customizes your storefront accordingly ensuring a smooth transition. See what else our fulfillment services can do for you by calling 972-661-9899.
Some of the most trusted brands trust their printing to Accelerate Print Group.