Brochures, Booklets, Catalogs…We can print it!
Our printing services can handle anything in your marketing mix! From scored and folded tri-folds to saddle-stitched booklets and direct mail, we do it all. Our digital and offset presses produce amazing graphics while our finishing and binding services offer traditional and unique options if you're looking to give your piece some extra appeal! We've been doing this a long time and understand the value of your printed collateral. Our team is dedicated to providing an exceptional customer experience on every project, every time. So let us know what you need printed at 972-661-9899 and discover why marketing teams have been trusting us since 1993!
Just a taste of what we can do…
Marketing Flyers
Bound Custom Planners
Custom Business Cards
Corporate Envelopes
HR Training Manuals
Marketing Fulfillment with an e-Store
In addition to printing your marketing collateral we also offer fulfillment and e-Store services. Our environmentally controlled warehouse safely stores your material while your customized e-Store provides control. Employees can order what they need at any time of the day and we take care of the shipping. No more fielding requests, counting items, and boxing them up. We handle it all while you monitor results! If you'd like to learn more about these services, call us at 972-661-9899.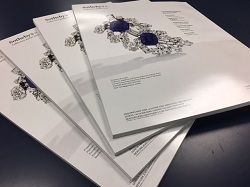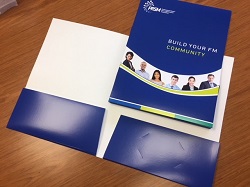 Services that meet any Marketing Collateral need
Even in an increasingly digital world, marketing collateral such as brochures, folders, and direct mail pieces continue to be an effective means of targeting new customers. After all, a printed piece engages more of the consumer's senses making for a more impressionable marketing piece. So it's critical to partner with a printer that delivers brilliant, professional printing. A printer that understands these pieces will be in front of a potential customer and therefore need to make the right impression. When you partner with us, we'll explain how our services deliver this level of production on every project, every time. Call us with your needs at 972-661-9899. We're standing by!
Some of the most trusted brands trust their printing to Accelerate Print Group.